One of the most-asked questions right now is "What are you watching on Netflix?"
Or, any of the other streaming services popping up left and right. Since we are spending more time on our couches, we're all looking for new movies, new and old. Here are 30+ car flicks for your quarantine viewing pleasure. We hope you'll find a flick or two from our list that inspires you to whip out the popcorn and snacks. Here's to watching something that will give you a couple of hours to escape from reality.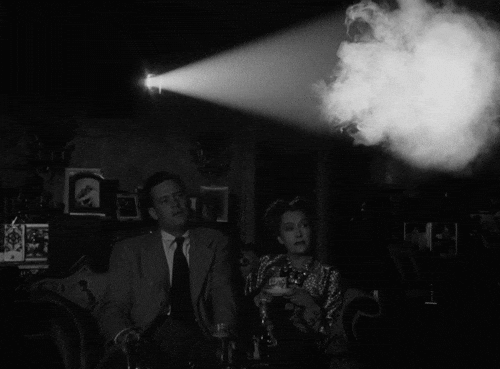 20+ car flicks for your quarantine viewing pleasure
We've broken up our list of recommended movies about cars into three sections: family movies, thrillers, and suggestions for an at-home date night. The movies can, of course, go into more than one category depending on your tastes and the ages of kids in your home.
We've provided a brief description, a rating, and a link to check a little more of the movie out. Don't see your favorite movie about cars on this list? TELL US what you love (and why!) and we can add it in when we update this article. For now, this should provide many happy hours of home viewing until it is safe to join the outside world again.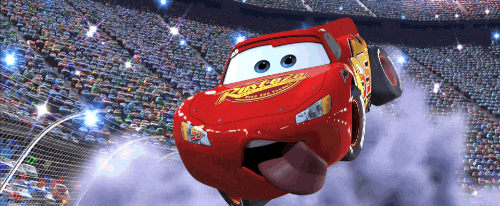 Family Movies About Cars
If you're looking for things you can enjoy with your family or let your kids watch on their own, here are our picks. Most are great for everyone. And a couple listed below are good for older kids, if you're OK with a little bit of language and more mature topics.
Cars
The original Cars premiered in 2006 with the sequels, Cars 2 and Cars 3 coming out in 2011 and 2014, respectively. Cars follows the adventures of Lightning McQueen and company in a world populated by anthropomorphic vehicles.
Although Cars has a relatively simple and predictable plot line, the characters are endearing and the music is great. If you're looking for a trilogy for your kids to watch on your own or something for family movie night, Cars is one to put on your list.
All three are rated G.
Herbie the Love Bug
Herbie is a lovable, anthropomorphic 1963 Volkswagen Beetle who exists in the human world. The plots of the film feature different interactions with humans throughout the various sequels.  Most are centered on auto racing. These films are released by Walt Disney Pictures and even the later ones retain some sense of that hokey, slapstick 1970's style of family films. The last one, released in 2005, featured Lindsay Lohan when she was still young and sweet.
In addition to Herbie the Love Bug, there's Herbie Rides Again, Herbie Goes to Monte Carlo, Herbie Goes Bananas, and Herbie Fully Loaded. The first movie debuted in 1968 and the most recent in 2005. You'll see some differences in plot and cinematography through the years.
All of the Herbie movies are rated G.
Chitty Chitty Bang Bang
Chitty Chitty Bang Bang (isn't that just all kinds of fun to say) is a family musical about an eccentric professor who invents wacky machinery but can't seem to make ends meet. When he invents a revolutionary car, a foreign government becomes interested in it. They resort to skulduggery to try and get their hands on it. The car can float, fly, and much more.
Chitty Chitty Bang Bang has the same vibe as Mary Poppins and Bedknobs and Broomsticks. It's a cute, family movie with lots of great music and a young Dick Van Dyke. This one is a little heavier on the romance stuff than some of the other Disney movies of this genre. Rated G.
Speed Racer
Speed Racer, released in 2008, is a movie about a young racer who is trying to be the best there is in the racing world and to help his family's business. It's a very classic good versus evil plot with lots of high-speed races thrown in. This is a great one for the kids. There's lots of action because they'll relate to the teen characters. The plot leaves a little something to be desired and not everything fits together in a way that makes sense. Enjoy this one for what it is on the surface. Try not to think too hard about dots that don't connect.
Rated PG (some swearing)
Grease
Grease is the classic "opposites attract" love story. The car connection comes from a 1948 Ford De Luxe that the boys overhaul in their high school auto shop. We see the metamorphosis of a hunk of junk as she becomes "Greased Lightning", an enviable drag racer.
We also get a glimpse of a pink 1948 Studebaker Commander Regal and a 1949 custom Mercury. We're not really supposed to admire because it belongs to the villain.
Although the plot is predictable and basic, the music, dancing, and acting are what makes this movie fantastic. If you have a teen and you're OK with a little bit of swearing and not-so-great life choices, this is a great one to introduce to a new generation.
There's also Grease 2 although the movie is more about motorcycles than about cars. Grease 2 is widely criticized as being a poor sequel, but I have to admit…I sort of love it.
Rated PG-13 for sexual content, language, drinking and smoking. May not be suitable for younger kids.
Ferris Bueller's Day Off
Ferris Bueller is rated PG and really pushes the envelope on swear words allowed in a PG movie. Ferris Bueller's Day Off is about a teen who plays hooky for a day and convinces two friends to join him. It's the classic teen rebel plot and full of hilarious and terrible decisions. Great for teens that understand that the "don't try this at home" rule is firmly in place.
Did you watch this movie as a teen or younger adult? That means it has been…ahem…a few years. You'll see Ferris as less of a righteous dude and be MUCH more empathetic to Principal Rooney. Sometimes, growing up is hard.
The car connection: Ferris convinces his friend Cameron to take his dad's prized automobile on a joy ride. The famous line is ""The 1961 Ferrari 250GT California. Less than a hundred were made. My father spent three years restoring this car. It is his love, it is his passion." Spoiler alert: that doesn't deter Bueller one bit. He's so naughty and such a bad influence and that's why we love him.
Interestingly, this car isn't actually a Ferrari at all but a  car specifically made for the film industry. It's listed as a 1985 Modena GT Spyder California — a replica car, which is a Ford fit with a fiberglass body that resembles a Ferrari.
Thrilling (and scary) Car Flicks
Christine
Christine is a 1958 Plymouth Fury who goes on a killing spree. The 1983 movie is based on a book by Stephen King, although the movie plot doesn't follow the book to a tee.
If you're looking for something that's scary in a slightly cheesy way, give Christine a try. Be warned: it will make you glance uneasily at cars you see in the parking lot late at night.
Christine is rated R.
Maximum Overdrive
If you liked Christine, you might also like Maximum Overdrive, a 1986 release that was also written by Stephen King. The story behind Maximum Overdrive is that planet Earth passed through the tail of a comet. This causes all the machines come to life and become evil.
Does scared humans fighting a group of angry trucks sounds like your kind of movie night in? Give this one a watch. I'll warn you, this one has been compared to a bad B-grade horror film. Sometimes, those are kind of fun to watch.
Maximum Overdrive is rated R.
The Fast and the Furious
There are nine movies total in the Fast and the Furious series: The Fast and the Furious, 2 Fast 2 Furious, Fast & Furious 2009, Fast Five, Fast & Furious 6, The Fast and the Furious: Tokyo Drift, Furious 7,  and The Fate of the Furious. These movies should be watched in this exact order before watching the ninth movie, Hobbs and Shaw. There's a tenth movie in post-production, so if you like these movies, you have something to look forward to.
The story unfolds in a way that isn't completely in line with the way they were released in the theaters, so since you'll be watching at home you'll be able to eliminate any confusion by watching in the exact order as I listed above. This series is classic car chase action and lots of special effects. There's lots of street racing and fast cars but there's also a lot of plot twists, intrigue and dirty money.
All movies in this series are rated PG-13.
Gone in 60 Seconds
Gone in 60 Seconds stars Nicholas Cage as a retired car thief who is coerced into stealing 50 exotic supercars in exchange for his brother's life. The plot is a little bit basic but the car chase scenes and the music are great, plus Cage and Angelina Jolie give fine performances. This movie is rated PG-13 – it contains some strong language and some violence – so depending on your personal views, this might be a good "watch with the family" movie if you've got teens.
The Best Car Flicks for an At-Home Date Night
Until the movie theaters open back up again, we're enjoying our movie dates in our living room. Here are some of my date night picks, although depending on your taste, any of the movies about cars in the two previous categories would make great date night flicks, too.
Smokey and the Bandit
This 1970's classic has a little bit of everything: high-speed car chases, bumbling bad guys, and of course, romance and laughs. If you haven't seen this one, (I grew up in the 70s and I remember it's wild popularity) I highly recommend you do.
The featured car is a 1977* Pontiac Firebird Trans Am – black with gold trim. You may remember this as being a popular car in the late 70s and early 80s and I think this movie is part of the reason why everyone wanted a Trans Am. The car that ever-so-unsuccessfully attempted to catch Bandit is a 1977 Pontiac Le Mans.
Smokey and the Bandit is about two truckers who accept a dare to deliver a truckload of beer within a specified amount of time. They pick up a runaway bride along the way which adds to the general hilarity.
Smokey and the Bandit is related PG, mostly because of mild swearing. There's also Smokey and the Bandit II and Smokey and the Bandit Part 3 but like a lot of sequels, they don't measure up to the original. Still…if you're up for a good marathon and understand that the second two are a little anticlimactic, go and watch all three.
*A little digging leads us to the conclusion that the car used in the movies wasn't a true 1977 but rather a hybrid of the '76 and '77 models made just for the movie.
Thelma & Louise
Thelma and Louise might be lumped in the "chick flick" category because the plot is so heavily focused on female friendship but this movie has more depth than that.
The basic plot is that two friends who are struggling in their personal lives and relationships take off on a girlfriend's getaway. They run into some trouble in the parking lot of a bar which turns into a run from the FBI and some impressive high-speed driving.
The car: Thelma and Louise are on their adventure in a 1966 Ford Thunderbird convertible, metallic turquoise with white trim and interior. No spoilers (and although I think most people already know how this ends by now since the movie debuted in 1991) but the iconic end scene of this movie is perhaps the best movie car scene out there.
Talladega Nights: The Ballad of Ricky Bobby
If there's anything we all probably need in our lives right now, it's an hour and 48 minutes worth of slapstick comedy. In Talladega Nights, Will Ferrell plays NASCAR driver Ricky Bobby and John C. Reilly plays his friend and teammate. I can probably just stop right here because Ferrell and Reilly together are straight up comedy gold…remember Stepbrothers?
In spite of this movie being just plain old silly, the acting is really good and as I said…sometimes it's good just to laugh.
Two for the Road
You might not have heard of Two for the Road but it is a 1967 film starring Audrey Hepburn and Albert Finney. Hepburn and Finney play a 10-years married couple going through some struggles. The movie is about their journey from London to San Tropez and is told in flashback form.
This film features several different cars, since it skips around to different periods in the couple's lives. Included are a Mercedez-Benz 230SL roadster, a Triumph Herald, and Alfa Romeo, Giulietta Sprint Coupe, a VW Microbus and a Ford Country Squire. The cars have particular meaning in this movie because cars are used to re-establish a time period after a time jump.
Two for the Road is unrated but I would probably put it as PG, for mature subject matter. It does touch on infidelity so if this is a sensitive spot for you, watching it with your partner during quarantine might not be the greatest idea but it really is worth watching.
The Italian Job
The Italian Job is a thriller with some pretty major talent: Donald Sutherland, Mark Wahlberg, and Charlize Theron, to name a few.
This is a movie about a gold heist in Italy that doesn't go as expected. One member of the heist team turns on the rest of the crew and gets away with all the gold and leaves the rest for dead…except they're not, of course.
The plot twists and turns as the team gets their revenge. It has a great car chase scene that takes place on the Los Angeles freeway that will keep you on the edge of your seat.
The Italian Job is rated PG-13 for violence and some language. It's a fast moving plot and it's got plenty of action but there is also a great deal of depth to the characters, which make it a good "meet in the middle" movie.
Dirty Mary Crazy Larry
Dirty Mary Crazy Larry is about an aspiring race car driver (Larry) who thinks the only thing that's holding him back is the lack of funds to buy the right car to train in. So, he and a buddy decide to rob a grocery store because of course.
The robbery is successful, for the most part, but now the team is on the run. The plot twist is Larry's one night stand, Mary. She somehow becomes tangled up in the getaway and who doesn't like a good romantic side plot? The featured car is a 1969 yellow Dodge Charger.  The car chase scenes are really fun to watch, and, of course, we're all rooting for the bad guys.
This 1974 this film has outdated cinematography and super cheesy acting. That said,  the stunt driving is spectacular and will keep you on the edge of your couch.
We hope you enjoy our list of movies about cars. We hope you find both "Hey I need to watch that" and "Wow, it's been a long time since I saw THAT one" to get you through this weird time. We're all looking toward our televisions to bring us more joy. Hang in there!