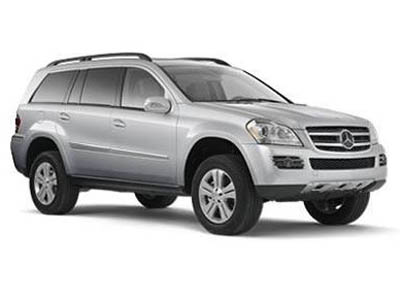 Every girl has her 'Sex and the City' group of friends: girls you confide in, explore the meaning of life with, share its ups and downs with, celebrate milestones and mountainous achievements with. 
Recently one of my SATC friends shared that she was invited to a wedding in the Hamptons, New York's impossibly chic, charming, picturesque and exclusive enclave on Long Island's East End. Then she made us all jealous when she said she would be staying in a colleague's beach house. When she said she was invited to bring a friend we all had to think about going along (even though we weren't invited to the wedding). Wedding or no: Beach house? Enough said.
However, life intervened; Reed had to work that weekend, and Elena's son was celebrating his 11th birthday—and what good mother could enjoy a weekend at the beach while her son was home starting his teen years? So, it was just Carrie and I headed off to the Hamptons for the weekend. (Yes, Carrie, and while she's not a sex columnist, she is single, career focused and has a closet filled with magazine-worthy shoes and clothes.)
Making the weekend even more special was the Mercedes Benz GL 450 that was loaned to us for the weekend. 
My Aren't We Good Looking? Oh, Wait, They're Looking At The Car
The GL 450 is like driving a butler: a car that attends to your every need—including those vanity needs, like turning heads of guys in parking lots.
As we started out on our journey we stopped first at CVS for provisions—well, bottled water. Carrie went into the store, I got out to shift a few things around in the back and two fellows, one a Mercedes Benz mechanic, one a Mercedes Benz collector, stopped to ask me about the car. Horsepower? Hmmm… the car is powerful. Engine size? Well…. must be pretty big judging from the size of the car. And, I offered, it seats seven and still has plenty of cargo room! I lost them there. But still, they stood and admired the car; flattering!
Our drive to the Hamptons gave us the opportunity to try out all the car's features, including—we couldn't believe this one!—massaging heated and cooled front seats. Yes, front seats that massage your back as you drive. That might have been my favorite feature.
If All My Neighbors' Cars Had These Safety Features, Accidents Would Be A Thing Of The Past
The GL450 makes picking a favorite feature a difficult task. I loved the adaptive cruise control, which slows you down if you are too close to the car in front of you; even on the Long Island Expressway, legendary for its traffic jams and the long, painful crawl to the east end of the Island, you don't have to constantly tap the brakes; the car does it for you!
I also loved the active lane keeping assist, which nudges you back into your lane if you drift over the center or white line (the GL450 has cameras embedded in the car's exterior that can detect the lines on the road, traffic ahead and traffic beside you). Not knowing the car had this feature, it was somewhat of a surprise the first time the car nudged me back into 'my lane' as I tooled around my town—a warren of narrow country roads that are barely wide enough for two cars to pass each other. 
Also extremely helpful was the blind spot detection system; even though in this car the driver sits pretty high above traffic and has great visibility, it can be hard to see cars on the left or right rear of the car; this feature makes sure you know they're there. The rear view camera takes care of this when backing up, and the media screen displays the immediate area all around the car as you shift into drive and proceed at a low speed. You can even toggle through several viewing options so you get the whole picture of things around the car.
A Lot of Coin, But Worth Every Penny
The GL450 is a luxury car, which means it can be expensive. But, what is luxury, and why is it worth it? It means comfort, of course. Luxury cars are also known for being quiet, for insulating its passengers from the noise of the road and the engine (I couldn't even hear the engine starting!). But really, luxury is the sum of all the things that are thought of just for you. Like:
Center row seats that fold down and flip forward at the touch of a button so even a four year old can operate them. 
Center row seats that are heated and cooled so your kids won't fight over who gets to sit in the front seat. 
A push button starter that lets you drive the car with the key in your pocket or purse so you can just get in and go. 
A gear shift that is small and located on the steering column, freeing up the center of the front seat for lots of little storage spaces for drinks, keys, phones, handbags and more. 
A steering wheel that not only adjusts up or down, but telescopes in and out, allowing you to set the ideal distance between you and the wheel because being too far from the steering wheel makes it impossible to drive and being too close is really dangerous. 
Night View Assist headlights that basically operate as if on 'bright' all the time, giving you better visibility but not blinding other drivers because it's always harder to see in the dark no matter how bright your lights are. 
Tech That's Worth The Investment
Then, there's the really important stuff, like Bluetooth that syncs your phone with the car's system (and other people's phones too, so everyone in the car has a chance to play DJ), voice control navigation and commands, and a media console that was really easy to use, to program and to navigate around. The system is run by a toggle knob on the center console that is perfectly placed; you can reach it and surf your media options really easily. And, the media screen's options and features are easy to see. Clearly, someone has spent some time figuring this stuff out so it would be easy and fun to use.
Then, there's the car itself: large, capable, comfortable. But not too large, and with the leather seating, really, really comfortable. While the GL450 didn't seem overly large from the outside, it feels much bigger on the inside; part of it is the height of the car; in the front seat you really feel high off the ground, and I needed the side rails to boost myself up into the car. Still, this SUV isn't as large as a Chevrolet Suburban (222 inches long) or Ford Expedition (the EL is 221 inches); the GL 450 comes in at 201 inches. Also, it's a bit shorter than the Suburban and Expedition and not quite as wide.
But what really distinguishes the GL450 is its distinct, elegant silhouette. Muscular and finely crafted, it's a head turner. And the week we drove it, it certainly turned heads. Even in the picture perfect Hamptons. 
What We Loved
Seating for seven with plenty of leg room and head room

Plenty of cargo space, even with the third row up

Side rails with lighted Mercedes Benz logo to give passengers (especially those with short legs) guidance into the car

Massaging front seats

Heated second row seats

Three panel sun roof–even third row passengers get a sun roof!

Air vents over the second and third row seats

Every safety feature possible, and some that seemed impossible

Second and third row seats that fold down with the push of a button

Push button power lift gate

Rear view camera

Mbrace2

mobile app that connects your life to your car
What You Need to Know
Requires premium gas

Fuel economy is 14 city/19 highway (we averaged about 17)

MSRP of the model we tested: $84,860
There are so many features on this car that it might take you a year to find them all. You can take a tour with an expert from Mercedes Benz here. 
Disclosure: The Mercedes Benz GL450 was loaned to us for this review. Opinions and observations, as always, are all my own.