Free in NYC – Getting Here
We love New York. But it can be overwhelmingly expensive. Getting to and from NYC is no exception. The price of tolls and parking practically add up the the price of a meal in a great restaurant, but these few tricks, helpful websites and phone apps will allow you to go out more often–or upgrade your night out!
Getting Into and Out of Manhattan for Free (except from New Jersey, though it is free to drive into New Jersey). Here are directions for the "free way" into Manhattan from:
Westchester, Connecticut and The Bronx, Westside: Take I-87, the NY State Thruway, to exit 7 for the Cross Bronx Expressway westbound across the the Alexander Hamilton Bridge toward the George Washington Bridge. Stay to the right and exit onto the Henry Hudson Parkway, Route 9A, south into Manhattan. I-87 has a toll at Stew Leonard Drive in Yonkers, but you can avoid that toll by taking the Hutchinson River Parkway, the Sprain Brook Parkway or the Sawmill River Parkway to the Cross County Parkway, which will take you to I-87. Consult your map for exact directions.
Return Trip: To return the same way, just reverse the steps. 
Westchester, Connecticut and The Bronx, Eastside: Take I-95 or any of the parkways to the Cross County Parkway East to the Hutchinson River Parkway South. Take Exit 7B on I-95 or exit 2 on the Hutchinson River Parkway to the Bruckner Expressway. Follow the Bruckner to I-87, the Major Deegan Expressway. Once on the Major Deegan, take the first exit onto East 135th St for the Third Avenue Bridge. Follow E. 135th St. for about four blocks and turn left onto the bridge. Across the bridge either stay right for the FDR (East River Drive) or center or left lanes for other southbound avenues in Manhattan (beware: Second Avenue subway construction makes Second Avenue a slow go most times of the day). 
Return Trip: To return the same way, you must take the Willis Avenue Bridge, which is one-way into the Bronx. From the FDR follow the signs to the Willis Avenue Bridge, and once across the bridge, you have the choice of following the signs to the Bruckner or the Major Deegan. Caution: The path to the Bruckner takes you through several surface streets in the Bronx and for a bit, under the Bruckner before you enter the highway. Watch signs closely so you don't get lost and consult your map. From the Bruckner continue to the Bronx River Parkway, I-95 or the Hutchinson River Parkway, which shares an exit with Zerega Ave and I-278.
Long Island, Queens and Brooklyn:  There are four bridges that provide free access to Long Island, Queens and Brooklyn. Additionally, connecting highways are toll-free. Those free bridges and the streets or areas they connect to are: 
Queensboro Bridge: 59th Street and Midtown East
Williamsburg Bridge: SoHo/Lower East Side to Williamsburg Brooklyn,
Manhattan Bridge: Canal St./Lower East Side to Flatbush Ave./Downtown Brooklyn
Brooklyn Bridge: Wall St. Area to Downtown Brooklyn
Yes, There Is Free Parking in Manhattan!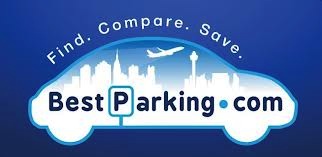 Best phone app ever: BestParking offers discount coupons to parking garages making parking half price or less. Free, cheap and discounted–the right app, a little extra time and patience and you can park for free in many parts of town, and at a significant discount in the busiest parts of town. 
Free Parking: Free parking differs block-by-block and neighborhood by neighborhood, and it is most commonly available on residential streets (but often hard to find) and in business or commercial areas during non-business hours (nights and weekends). In general, it is available on the Upper West Side (north of Columbus Circle) and the Upper East Side (north of 59th St) on residential streets; pockets of free parking are on the far East Side (east of Third Ave.) and the far West Side (west of Ninth Ave.) in Midtown, and on residential streets south of 23rd St. Parking is restricted during street cleaning hours and on through streets during certain hours and on certain days (there is more free parking on Sundays than any other day). 
Free parking spots open up at 6 or 7 PM on many streets, especially in business districts that are off-limits during the day. Phone apps with color coded maps are the best way to determine if you might find free parking in your destination neighborhood. 
Metered Parking: In many of parts of town, and on many avenues during most parts of the day, on-street metered parking is available, though often it is limited to only an hour or two, and often restricted during rush hour. So while it costs something (typically $3 per hour), spaces turn over more frequently. MUNI Meters accept quarters, MUNI cards and credit cards for payment.
One word of caution regarding free and metered parking: Be sure to read posted signs carefully, and make sure they agree with the information on your app. Signs are often confusing and rules change depending on the time of day and day of the week (though New York City is installing new signs that are supposed to clearly state the rules). There are several apps designed just to help decode parking signs (see below), and in busier parts of town there is often a police officer or a Department of Transportation officer nearby who you can ask, or you can call 311 for more information.
Discounted Garage Parking: Parking garages are everywhere in Manhattan. The nice part about these garages is they offer valet service–you give the attendant your keys, get your ticket and go on your way. When you return they deliver your car to you. The downside is that it can be very expensive, as much as $6o for just a few hours. And it's often hard to tell, either from the neighborhood or the pricing signs posted just inside the garage entrance, how expensive a garage will be until you get your bill.
Luckily, a number of web sites and phone apps can help you to find the best deals in the neighborhood where you want to park. One of the best sites/apps is BestParking, which has negotiated prices with garages all over town that are about half off the published rate. BestParking allows you to choose your neighborhood, date and hours, then shows you all the garages with their prices. Pick the best one, print a coupon and get the deal. Sweet. 
If you overstay your coupon hours, some coupons let the discount continue–a  detailed price grid is on the coupon–and some sites allow you to choose your coupon on your phone app, then email the coupon to you for scanning at the garage at checkout, so you can do your couponing on the fly. 
There are other parking apps too, and many garage companies have joined the movement, so if you do a bit of research before you go, you should never have to pay full price for parking in Manhattan.

Helpful Apps:
Driving: 
Google Maps: Illustrates roads, highways, ramps and bridges and offers color-coded traffic information to show you the best routes. Maps also show street direction.
INRIX: Illustrates roads, highways, ramps and bridges and offers color-coded traffic information to show you the best routes; details accident sites and construction zones as well. Maps also show street direction.
Parking: 
Best Parking: Free: Offers map-based web site and phone app with discounted garages and color coded street parking grids that adjust based on the hours and neighborhoods designated, showing where metered and free parking is available. Maps also show street direction.
Park Shark Free map illustrates where parking is free or prohibited and when it can, where spots are available–users post when they are vacating a spot. Maps also show street direction.
Primo Spot $2.99 Details street parking rules and garage rates.
Can I Park Here $1.99 Decodes parking rules.