A car is a sound studio on wheels, after all. 
I sing loudly, off-key, and if I don't remember all the words? It's all good…I just make something up that sounds appropriate. Or, inappropriate if the mood strikes me. I do my best car singing when I'm alone, behind the wheel. My husband doesn't always appreciate my musical taste or my desired decibel level. My kids are now embarrassed about my loud, off-key singing and the fact that their mom likes to sing songs with words like "booty" or "party" in them. It was fun to be cool while it lasted but that's part of parenting, I suppose. When it comes to appreciating good music, I'm pretty good with suggestions. So, the next trip you take in your car- whether it's to the grocery store or another state, you can rock out in your car to these awesome movie soundtracks. Get ready to jam.
Related: How Elliot Scheiner turned Acura models into music studios (and you can have one, too)
Car singing is way cooler than singing into your hairbrush (although you can't really knock that)
I'm sharing some new, amazing movie soundtracks plus some old favorites. Here's a little bit about each of my picks for movie soundtrack playlists so you can decide if they're for you. I hope you find a new favorite to enjoy behind the wheel or revisit an "Oh, I used to love that song." Spring and summer are when many of us pack up the car and go on a road trip, so treat yourself to some new (or new to you) tunes.
Further Reading: Nissan Kicks Review: The Compact Crossover for Music Lovers

Captain Marvel
Now, I'm as big of a Marvel fan as they come, but even if you couldn't pick Nick Fury out of a lineup, the Captain Marvel soundtrack is a rad ode to 90's awesomeness. This album has gems like What a Man by Salt n' Peppa,  I'm Happy When it Rains by Garbage, Come as you Are by R.E.M., I'm Just a Girl by No Doubt and more. You'll want to tie a flannel around your waist, drink a Zima and party like it's 1999.

The Greatest Showman
Truth time: I don't love this movie but the songs are amazing. The Greatest Show performed by Hugh Jackman, Zac Effron, Keala Settle, Zendaya and the Greatest Showman Ensemble is musically vibrant and uplifting (perfect driving music). And This is Me by Keala Settle and the Greatest Showman Ensemble brings a message of self-acceptance and beautiful vocals. The entire album is worth a listen.
Related: How to test drive a sound system to see if it's right for you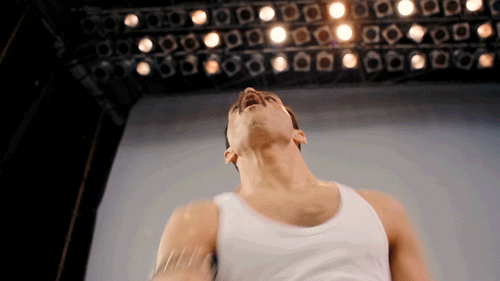 Bohemian Rhapsody
You kind of have to like Queen to get into this one but this entire album screams "take me on a road trip and turn the volume up." Out of the 22 tracks on this album, I can't point to one I don't like, but my favorites for rocking out in the car are Killer Queen, Crazy Little Thing Called Love, I Want to Break Free, and Somebody to Love. Also, it's pretty fun to sing "Another One Bites the Dust" when you're passing someone on the interstate. You should try it.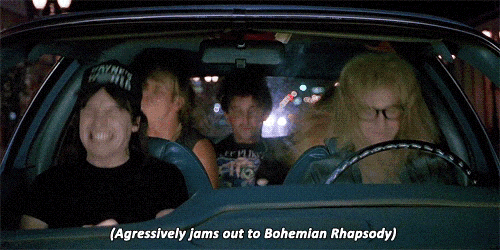 Wayne's World
You know I had to throw a classic in there, didn't you? If you want to listen to some forgotten Heavy Metal, the Wayne's World soundtrack offers tracks from Cinderella, Black Sabbath, Alice Cooper and more, with a hodgepodge of other things thrown in there, like Ballroom Blitz by Tia Carrere, which is particularly fun to crank up in a convertible with the top down. Party on.
Bumblebee
I have not seen this movie but the soundtrack makes me want to create a new playlist and take a trip. That, or have an 80's/90's dance party. This soundtrack contains Dance Hall Days by Wang Chung, Take On Me by A-Ha, Things Can Only Get Better by Howard Jones, and Save a Prayer by Duran Duran. Besides, it's a movie about a car. It makes sense to sing it in a car. I really need to see it.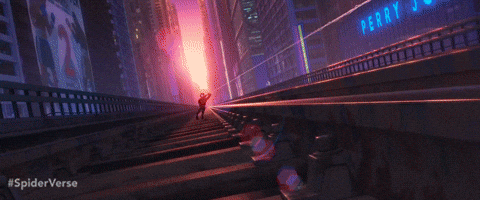 Spiderman: Into the Spiderverse
This soundtrack features songs by the likes of Lil' Wayne, Jaden Smith, and Nicki Minaj. This high energy soundtrack represents the type of music a teenager like Miles Morales (the film's main character) would listen to. This one is great if you've got teen or tween passengers. Or not. We don't judge your musical tastes.
Guardians of the Galaxy, Volumes 1 and 2
No one rocks out to 70's music like Peter Quill (AKA Star Lord). Volume 1 features car jam worthy tunes like Hooked on a Feeling, Fooled Around and Fell in Love, and Come and Get Your Love. Volume 2 has gems like Come a Little Bit Closer, Come and Get Your Love, and Brandy (You're a Fine Girl), all perfect for a car sing-a-long, either solo or in a group. Listening to this movie gives me hope that the Avengers will find the time stone and that our favorite 70's music-loving hero isn't really dead. And, if that last sentence made no sense to you, then you need more Marvel in your life.
Other favorites
Although movie soundtracks make great playlist additions, here are a few other favorites that don't fall into the feature film category. The Umbrella Academy is a Netflix series that has an awesome, eclectic soundtrack. It features ballads such as George Michael's Careless Whisper, retro one-hit wonder dance music such as I Think We're Alone Now by Tiffany, to Beethoven's Symphony Number 7, and so much more, to include some original scores. If you're traveling with kids, the soundtrack to Annie is a great choice and a great way to introduce children to Broadway scores. And, since we're talking about musicals, I can't not mention Hamilton. I thought this smash hit was a bunch of hype. I listened to the soundtrack and decided otherwise.
Let us know what your favorite car jam is and we'll add it to our list when we update this one…because if we know one thing, we know good music is always evolving. There will always be room for these favorites plus many more.